Self-Reliance Library & Self-Reliance School — Compound Yellow, Oak Park, IL, May – October
Temporary Services is working with Compound Yellow to present our Self-Reliance Library and initiate the Self-Reliance School. Compound Yellow is an autonomous site for learning, researching and making that consists of multiple spaces for experimental exhibitions, public art, classes, workshops, film screenings, recording, and events located in Oak Park.
Self-Reliance Library (SRL) is an immersive installation consisting of a library of over 80 books, as well as banners and furniture that take influence from ideas found in the library. You can see the full list of books by clicking on the booklet cover below. A link to Installation images of the SRL can be found below in the sidebar.
For regular updates, programming, and news, visit the page we made for this initiative:
---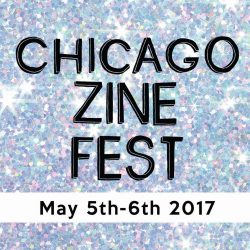 Temporary Servcies and Half Letter Press — Chicago Zine Fest 2017, Chicago, May 5th-6th
We will have a booth again this year at the CZF. Marc will there with our publications and plenty of his Public Collectors ones as well. Stop by and check out one of our favorite self-publishing gatherings.
---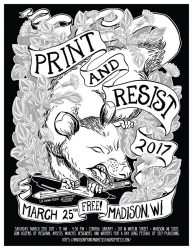 Temporary Services and Half Letter Press — Madison Print & Resist, Madison Public Library, Madison, WI, 11:00 AM – 4:30 PM, March 25
Madison Print & Resist 2017 is a day-long festival of political print media, zines, experimental publications, and workshops related to the world of art, do-it-yourself culture, and political action. We're looking for subversively creative print/media artists including zine makers, printers, poster-makers, and other self-published artists and writers to share their work with the Madison area community.
---
Temporary Services and Half Letter Press — Zine and pop-up bookshop,The Rangefinder Gallery at Tamarkin Camera, Chicago, IL, 4-8 PM, March 10
Several zine and book makers will be present to sell publications at The Rangefinder Gallery at Tamarkin Camera in Chicago.
Vendors will include:
Public Collectors
Temporary Services/Half Letter Press
Matthew David Crowther of Half Moon Projects
Joseph Wilcox
Carlos Morales
Nathan Pearce of Same Coin Press
and more.