Temporary Services and Half Letter Press — DIY Cultures, Rich Mix London, London, UK, 12-7 PM, May 14 – June 2
DIY Cultures, which will be on 14th May this year, is an annual day festival exploring intersections of art and activism, running since 2013. The programme consists of a zine fair, exhibitions, workshops, contemporary craft, panel discussions, comic illustration, video art and digital animation exploring DIY practice. The event has established itself as a leading national forum for artists-run initiatives and alternative publishing. The event distinguishes itself by by its commitment to Black and people of colour empowerment and centralising marginalised histories and subcultures such as decolonialising initiatives, diaspora stories, prisoner solidarity, radical mental health and Muslim communities under the War on terror. The festival programme has expanded into an accompanying extended exhibition and commissions programme.
---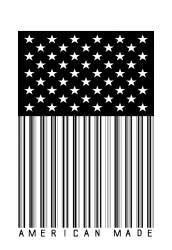 Prisoners' Inventions drawings — American Made: Mass Production/Mass Incarceration, MICA, Baltimore, MA, April 26 – May 26
American Made is an exhibition about mass incarceration curated by the Exhibition Development Seminar of Maryland Institute College of Art in Baltimore.
We are presenting several drawings our collaborator Angelo made of Prisoners' Inventions that had never been publicly presented before.
---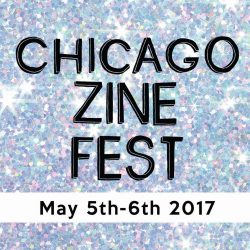 Temporary Services and Half Letter Press — Chicago Zine Fest 2017, Chicago, May 5th-6th
We will have a booth again this year at the CZF. Marc will there with our publications and plenty of his Public Collectors ones as well. Stop by and check out one of our favorite self-publishing gatherings.
---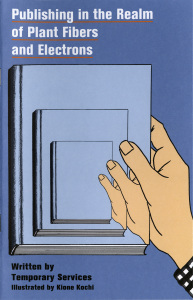 Book Discussion — Hungry for Stories #4—Publishing in the Realm of Plant Fibers & Electrons, Read/Write Library, Chicago, 2:00 – 3:00 PM, April 30
Read/Write Library welcomes Marc Fischer of Temporary Services to discuss their booklet 'Publishing in the Realm of Plant Fibers and Electrons' from publisher Half Letter Press.
Hungry for Stories is designed to raise discussion around the culture and expression we value as a city through diverse, contemporary Chicago books. With the selection of wildly different forms, genres and voices from across the city, we hope to grow a community committed to reading outside of their comfort zones.
This discussion is free for Hungry for Stories subscribers and their guests, $10 for the public. To learn more and subscribe for future books and discussions, visit: http://readwritelibrary.org/hungry-for-stories-chicago-book-club
About 'Publishing in the Realm of Plant Fibers and Electrons'
"This is an idiosyncratic guide to self-publishing. We think that self-publishers should craft their own hybrid publishing and distribution solutions. This booklet, we hope, is an aide for those curious about the process and who may want to start doing their own publishing.
Temporary Services has been actively thinking about, making, talking about, selling, and giving away publications for over 16 years. We have written or said things in interviews and lectures about our publishing, but we have never sat down to craft a long-form essay about our efforts and where they fit in the larger world of artist books, artist publishing and book making. This booklet is an attempt to articulate our ideas about publishing, particularly in light of the current post-digital environment. It was published to be given away during the life of our temporary print shop called Publishing Clearing House."
914 N. California
Walton Entrance
Chicago, IL 60622 — map
---
Temporary Services — Self-publishing for Activism, Gray Center for Arts, University of Chicago, Chicago, 6 PM, Thursday, April 13
How can self-publishing be used as a tool to address, challenge and fight against social injustice? In what ways is self-publishing being used in social movements today to inform, educate and bring about change? Taking inspiration from cultural and political activist John La Rose, cartoonist Naji al Ali, the magazine Gidra, and groups such as See Red Women's Workshop, the panel discussion aims to explore how artists and activists across the globe are using self-publishing to address urgent issues today.
Panelists:
Leila Abdelrazaq (author and artist), Marc Fischer (Temporary Services), Tempest Hazel (independent curator), Sheika Lugtu (cartoonist and researcher) and members of OOMK share their perspectives and discuss the different ways that artists and activists in their communities are self-publishing for activism. The session is introduced by Yesomi Umolu, Logan Center Exhibitions Curator.
---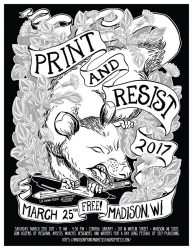 Temporary Services and Half Letter Press — Madison Print & Resist, Madison Public Library, Madison, WI, 11:00 AM – 4:30 PM, March 25
Madison Print & Resist 2017 is a day-long festival of political print media, zines, experimental publications, and workshops related to the world of art, do-it-yourself culture, and political action. We're looking for subversively creative print/media artists including zine makers, printers, poster-makers, and other self-published artists and writers to share their work with the Madison area community.
---
Temporary Services and Half Letter Press — Zine and pop-up bookshop,The Rangefinder Gallery at Tamarkin Camera, Chicago, IL, 4-8 PM, March 10
Several zine and book makers will be present to sell publications at The Rangefinder Gallery at Tamarkin Camera in Chicago.
Vendors will include:
Public Collectors
Temporary Services/Half Letter Press
Matthew David Crowther of Half Moon Projects
Joseph Wilcox
Carlos Morales
Nathan Pearce of Same Coin Press
and more.
---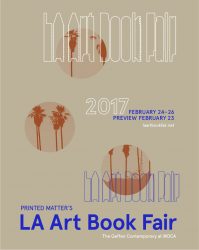 Temporary Servcies and Half Letter Press — Printed Matter's LA Art Book Fair, The Geffen Contemporary at MOCA, Los Angeles, February 23-26
We have a table at this year's fair. Brett will be at the fair on our behalf. We will have several new publications to present.